The World ATM Congress in Madrid is the largest event in the field of air navigation and air traffic control. From June 21st to 23rd 2022, it combined a major exhibition with a conference. Several thousand specialist visitors from all over the world used this annual opportunity to familiarise themselves with the latest trends and developments in this field.
At the event, the German Aerospace Center (DLR) and the Royal Netherlands Aerospace Centre (NLR) invited the aviation community to discuss and experience how independent research and expertise can help to innovate ATM and build back better. DLR and NLR exhibited current research projects for the air traffic control of the future.
Remote Tower meets Virtual Reality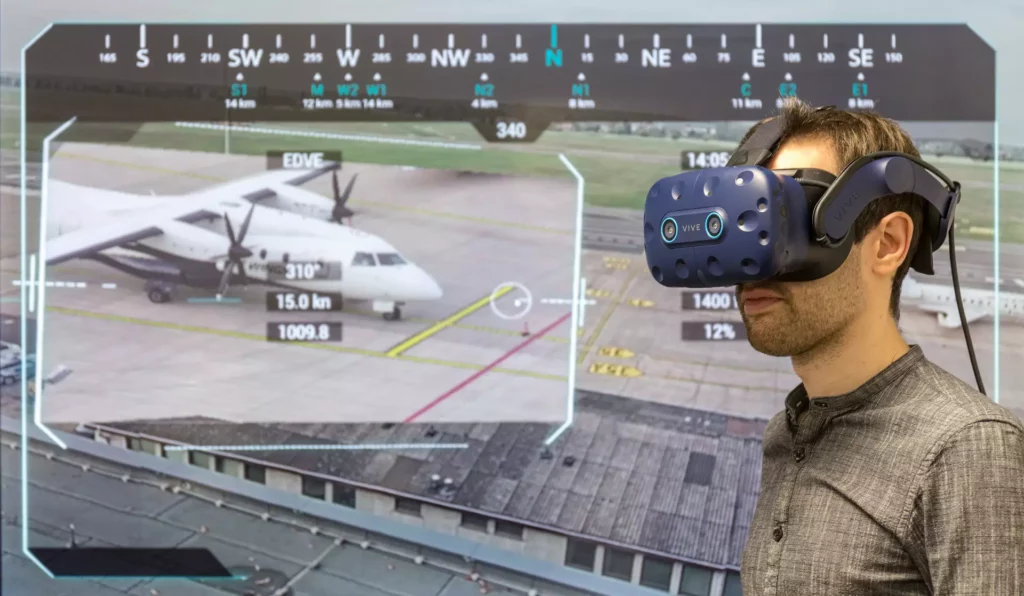 ANSPs and airports benefit from synergies of remote air traffic services, but many airports are simply unable to afford such remote-tower technology. These mainly smaller airports therefore often offer only a lower level of air traffic control service. An off-the-shelf pan-tilt-zoom camera, supplemented with a basic video panorama linked to a VR headset, would be adequate for these basic service levels and, most importantly: affordable for low-revenue airports. DLR prototyped and tested such a "very low-cost" remote-tower concept and will present first results.
Speech Recognition meets Air Traffic Control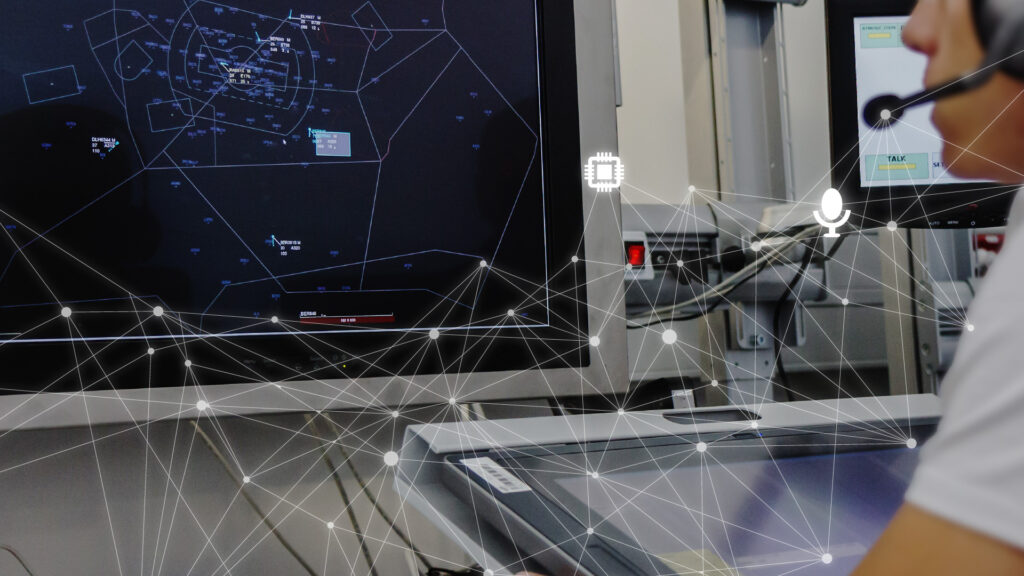 Today, the most advanced digital assistants in ATC can access large numbers of sensors that allow monitoring of air and ground traffic. These assistants do not, however, consider the vital voice communication between controller and pilot. Manual inputs account for up to one third of the working time of controllers. Assistant Based Speech Recognition (ABSR) can close the gap of digitising ATC voice communication. A live demonstration on the versatile prowess of ABSR within different applications can be seen.
Plate Lines – Mitigating Wake-Turbulence Risk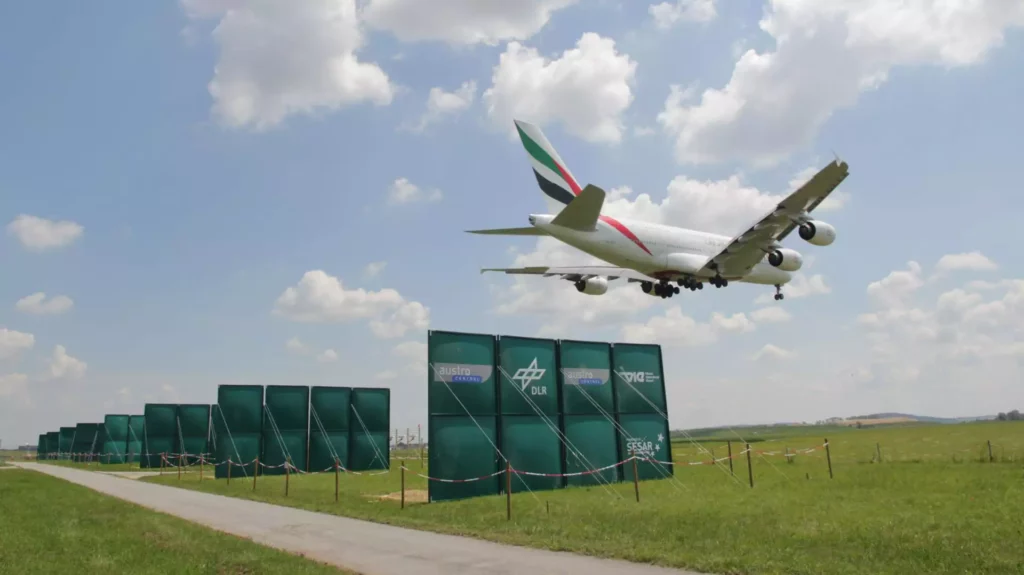 An aircraft in flight creates wake vortices: counter-rotating regions of turbulence which pose a potential threat to following air traffic. Patented plate lines, placed in front of the runway, can reduce the lifetime of wake vortices in ground proximity by about 30%. The resulting safety benefits might even allow reduced aircraft separations. This solution approach will be on display – from the theory right through to the demonstration at Vienna Airport.